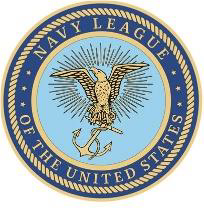 WHO ARE WE?
THE HISTORY OF THE NAVY LEAGUE SAN DIEGO COUNCIL
The San Diego Council of the Navy League of the United States was founded in December of 1941, just after the Japanese attack on Pearl Harbor. Much of the energy and effort behind the council's creation came from Mouney C. Pfefferkorn, our first President.
Known as "Pfeff" to those with whom he worked and to those he served, he was nicknamed "Mr. Navy" by the Secretary of the Navy during the 1950s. Born in Vienna, Austria in 1880, Pfeff immigrated to the United States in 1902 and, and soon after enlisted in our Navy. He served in the Gunnery department of a coal-burning torpedo boat destroyer, the USS Paul Jones, and was discharged as a Chief Yeoman in 1907. Upon discharge, Pfeff joined the Southern California First National Bank as a bookkeeper and their ninth employee.
James S. Copley, the former chairman of Copley newspapers, was once was quoted as saying "No sailor, in the uniform of an enlisted man or an officer, ever passed his desk in the bank without Pfeff offering to lend a hand". This became the driving force for him to once again go out into the San Diego community to court civic support the formation of the San Diego Council. According to Mr. Charles Davies, "It was Pfeff's suggestion that we start a Navy League Council. He (Pfeff) said, 'I'll be the eyes and you be the legs.' We started it, but he was the one most responsible for it."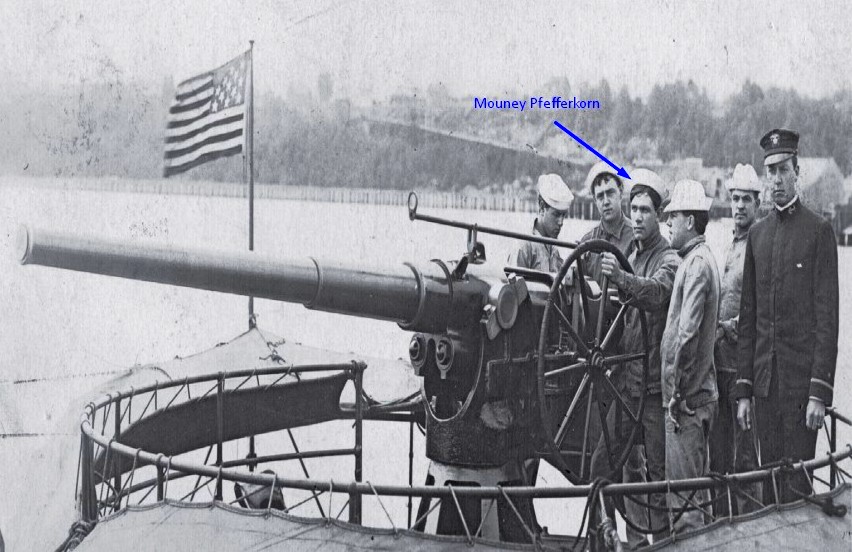 ABOUT THE NAVY LEAGUE
Over the years, the Navy League has compiled an impressive record of accomplishments. Navy League programs are welcomed in communities throughout the world, and members are recognized for their integrity and patriotism. Today the Navy League is widely respected by citizens, community and industrial leaders, and public officials.
The Navy League of the United States was founded in 1902 with the encouragement of President Theodore Roosevelt. The Navy League is unique among military-oriented associations in that it is a civilian organization dedicated to the education of our citizens, including our elected officials, and the support of the men and women of the sea services and their families.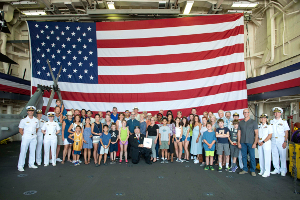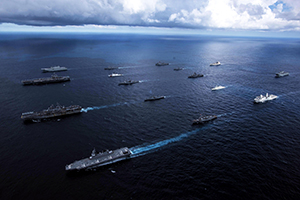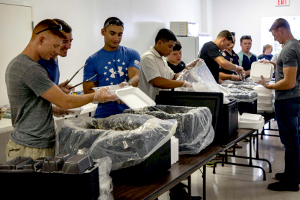 Serve those who serve by joining the Navy League today!
Serve those who serve by joining the Navy League today!
The award-winning Blue & Gold is published monthly. It features hot news, highlights event speakers, covers legislation and much more.
JOIN THE COMMUNITY
The Navy League depends on passionate individuals like you to support
those currently serving and advocate for the sea services.