THROUGH RESERVE OFFICERS' TRAINING CORPS (ROTC) PROGRAMS
Our Council is a staunch supporter of ROTC and JROTC
programs that develop future military leaders in and out of uniform.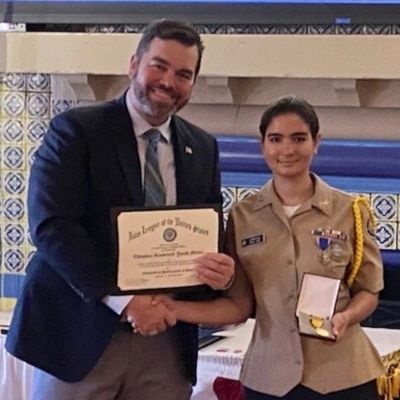 The San Diego Council supports the NJROTC, MCJROTC and CGJROTC programs in the community.  Including, the presentation of the Theodore Roosevelt Youth Medal Award at local High Schools and naval installations in the San Diego Metro area.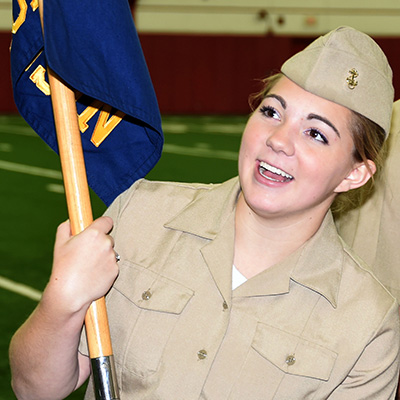 Our Council also provides the outstanding graduate of both Navy and Marine Corps ROTC with engraved dress sword and scabbard each year for presentation at formal awards program for each university.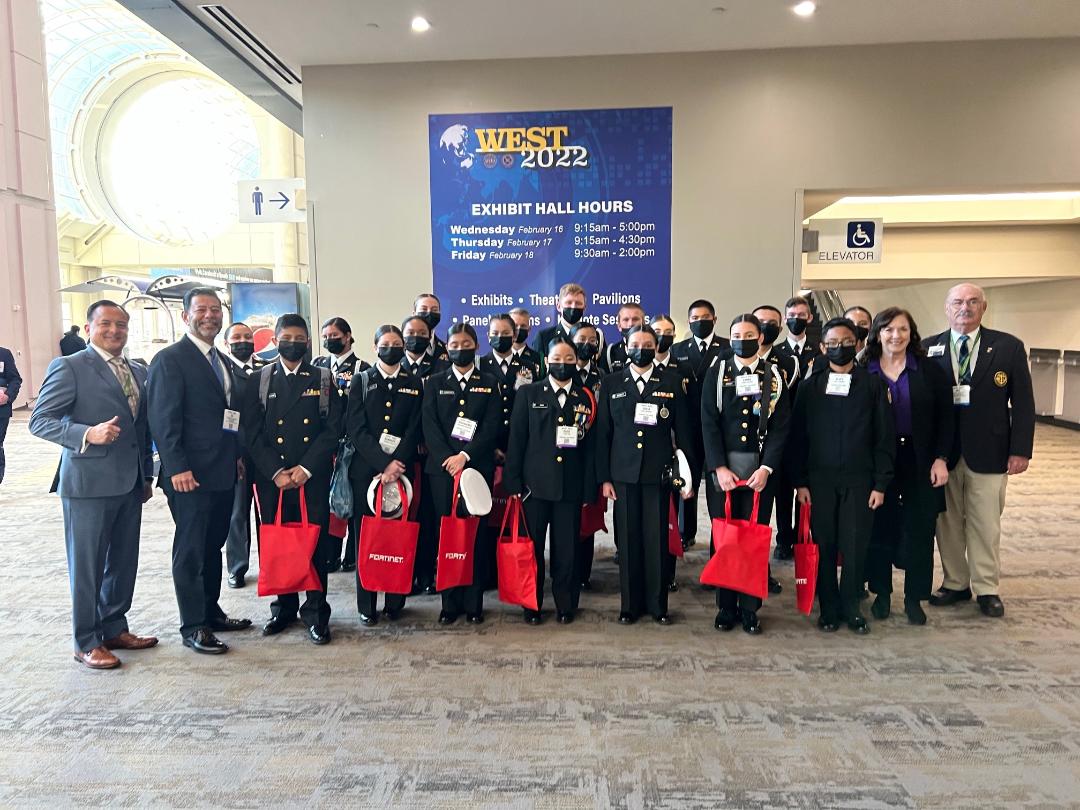 The NLCC training program is modeled after the Sea Cadet program, but is tailored to be age-appropriate. The training program is less arduous, but still includes a wide variety of training opportunities designed to give League Cadets exposure to Navy life.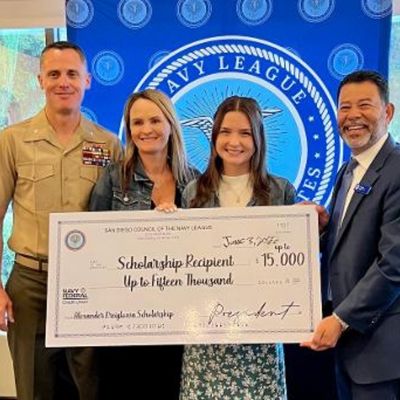 The San Diego Council administers the Alexander Kreiglowa Navy and Marine Corps Dependents Education Foundation. These scholarship funds come from a charitable donation of property from Chief Alexander Kreiglowa, USN (Ret)
Serve those who serve by joining the Navy League today!
Serve those who serve by joining the Navy League today!
The award-winning Blue & Gold is published monthly. It features hot news, highlights event speakers, covers legislation and much more.
JOIN THE COMMUNITY
The Navy League depends on passionate individuals like you to support
those currently serving and advocate for the sea services.