The San Diego Council administers the Alexander Kreiglowa Navy and Marine Corps Dependents Education Foundation. These scholarship funds come from a charitable donation of property from Chief Alexander Kreiglowa, USN (Ret). His gift helped to establish an endowment that will help students for many years to come. Scholarships are awarded once a year.
On February 16th, 2023, the USS Arleigh Burke (DDG 51) docked in Stockholm for a scheduled visit. As a member of the Forward Deployed Naval Forces-Europe force, Arleigh Burke is not on its first but its third patrol in the U.S. Naval Forces Europe-Africa area of operations.
Officials overseeing the development of the Navy's next-gen submarine (carrying nuclear missiles) do not have the information needed to know whether or not the first vessel of the $132 billion Columbia program will deploy on time in 2031.
With the winter season in place, the Virginia-class fast attack submarine USS South Dakota (SSN 790) finally returns home for the holidays to Naval Submarine Base New London on Sunday, December 18th.
Next Breakfast Event:
Friday, April 7, 2023 at 7:30 am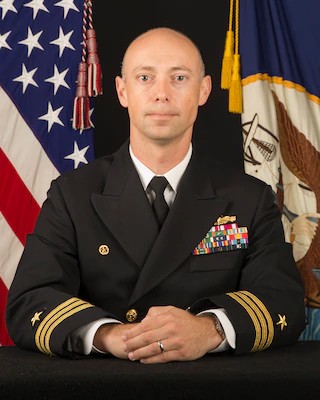 Guest Speaker:
CDR David J. Catterall, USN
Commanding Officer
USS FITZGERALD (DDG 62)
Recognitions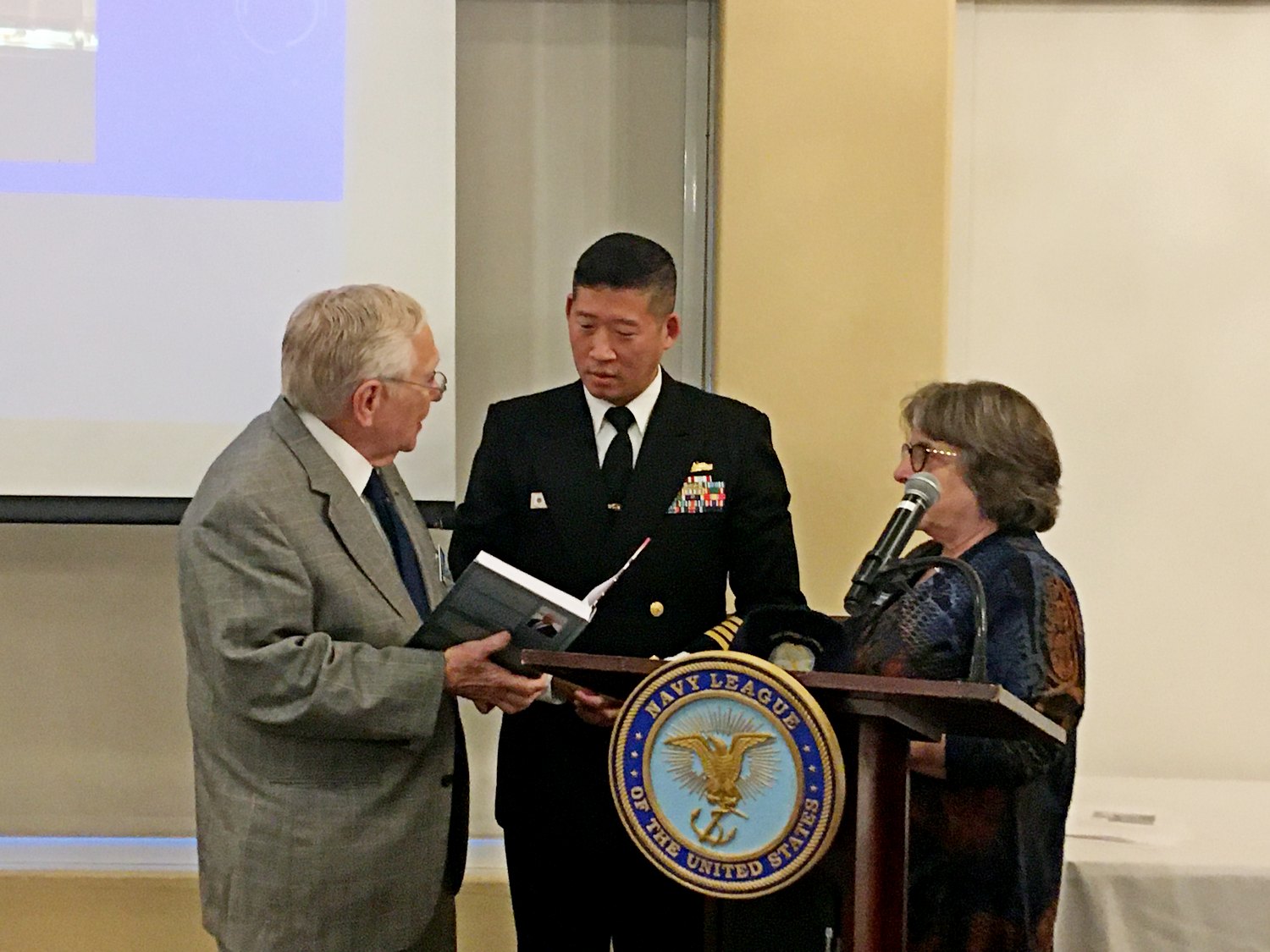 Navy League San Diego held its first Morning Breakfast Event for 2022. Its Guest Speaker was CAPT Henry S. Kim, Commander, Amphibious Squadron THREE.
2023 Sea Service Member of the Year Nomination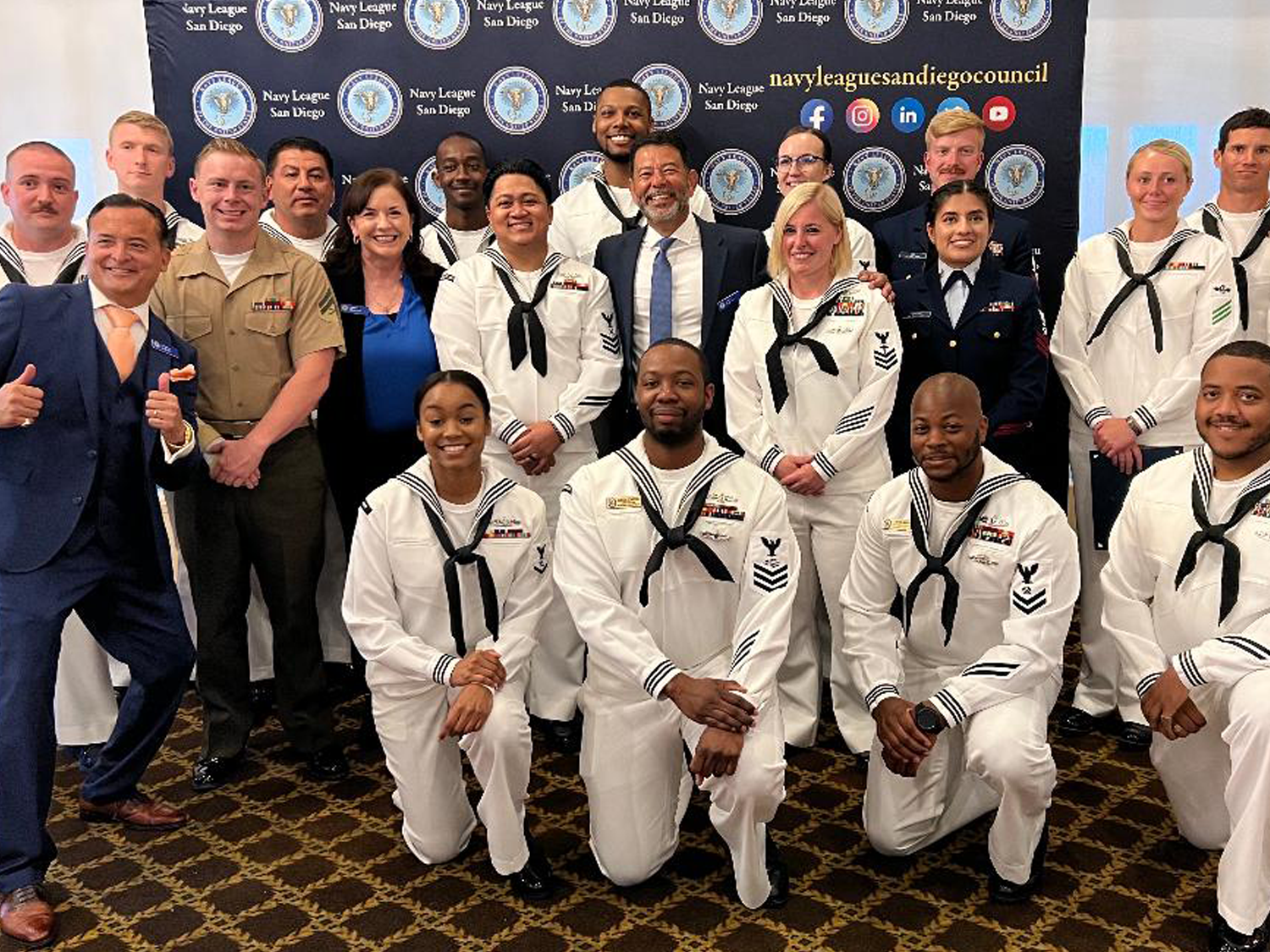 This year's Sea Service Member of the Year Award Ceremony will be held on May 5, 2023 at Admiral Baker Golf Clubhouse from 7:30am-9:00am.  All Navy, Marine Corps, Coast Guard and Flag Merchant Marine service members in paygrades E1 to E6 are eligible.  All nominee packages are due NLT March 31st to executivedirector@navyleague-sd.com.
Community Affiliates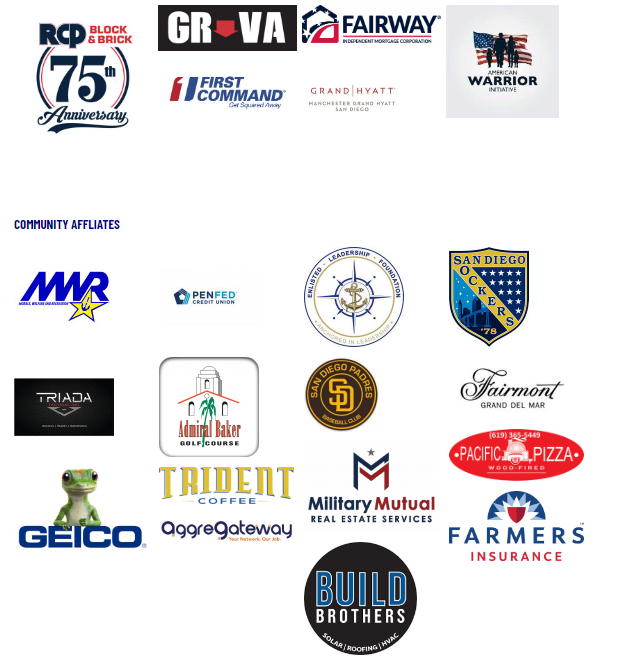 Serve those who serve by joining the Navy League today!
Serve those who serve by joining the Navy League today!
The award-winning Blue & Gold is published monthly. It features hot news, highlights event speakers, covers legislation and much more.
JOIN THE COMMUNITY
The Navy League depends on passionate individuals like you to support
those currently serving and advocate for the sea services.