Youth Program's Chairman Shane Steinfeld revitalized the Council's Youth Programs after a two year hiates. Upon assuming the role, he immediately established his team on the Youth Programs Committee and connected with the United States Navy Region Sea Cadet Corps Commanding Officer and the NJROTC and MCJROTC Senior Instructors at five local high schools in the community to coordinate the presentation of the Youth Medal Awards. Most recently presenting the award to the Sea Cadet Corps Michael Monsoor Battlation Commanding Officer LCDR Valencia Jones for Cadet Jonathan Lee on June 3, 2022.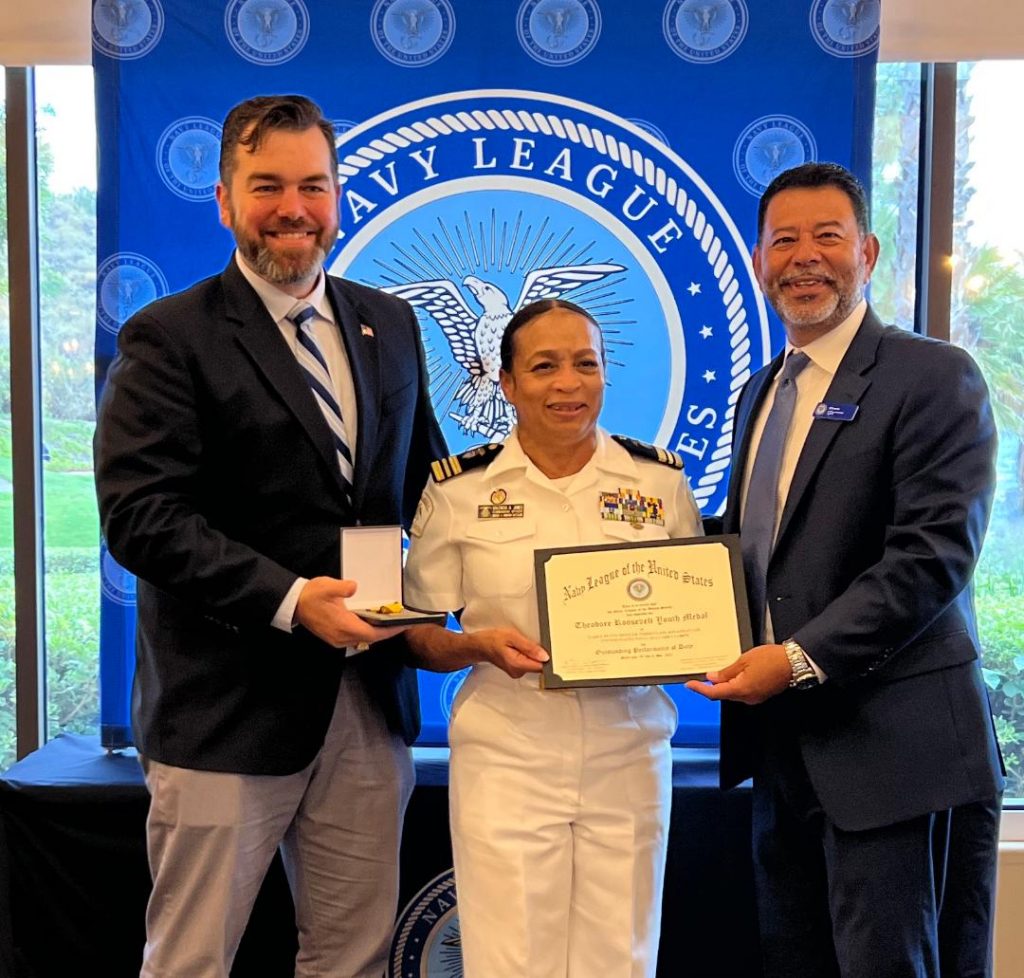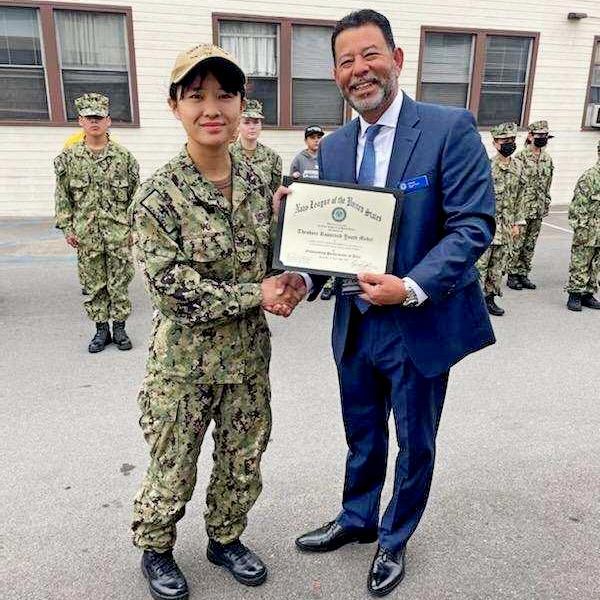 San Diego Council's United StatesYouth Medal Awards Winner; San Diego Council President Ed Naranjo presented the Navy League of the United States Youth Medal Award to Cadet Petty Officer Third Class Lina Vo, Sea Cadet Corps attached to Chief MCM 14 Division at Naval Base San Diego on May 7, 2022. Awards was sponsored by LC Embroidery.
Cody Ward was promoted to Chief Petty Officer at MCAS 2019 Miramar Air Show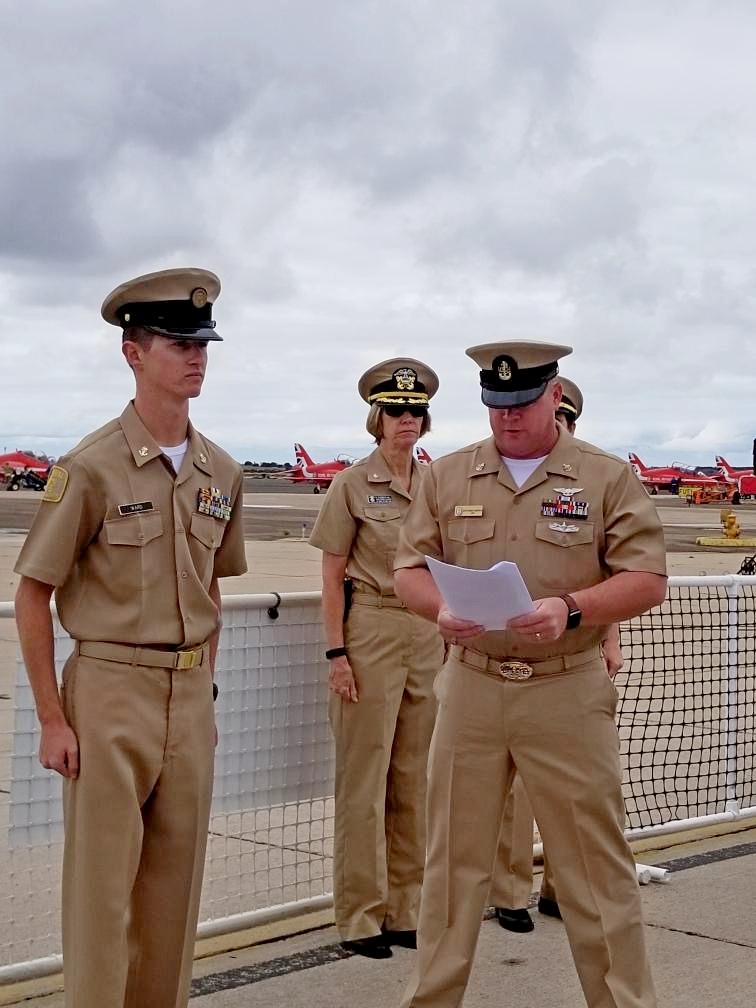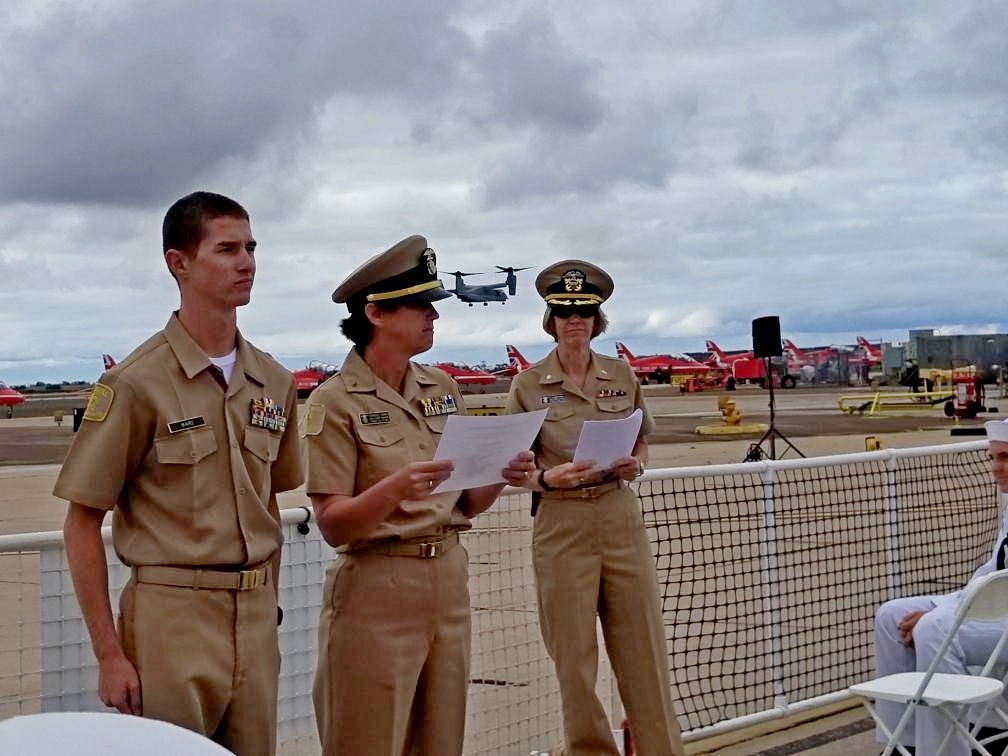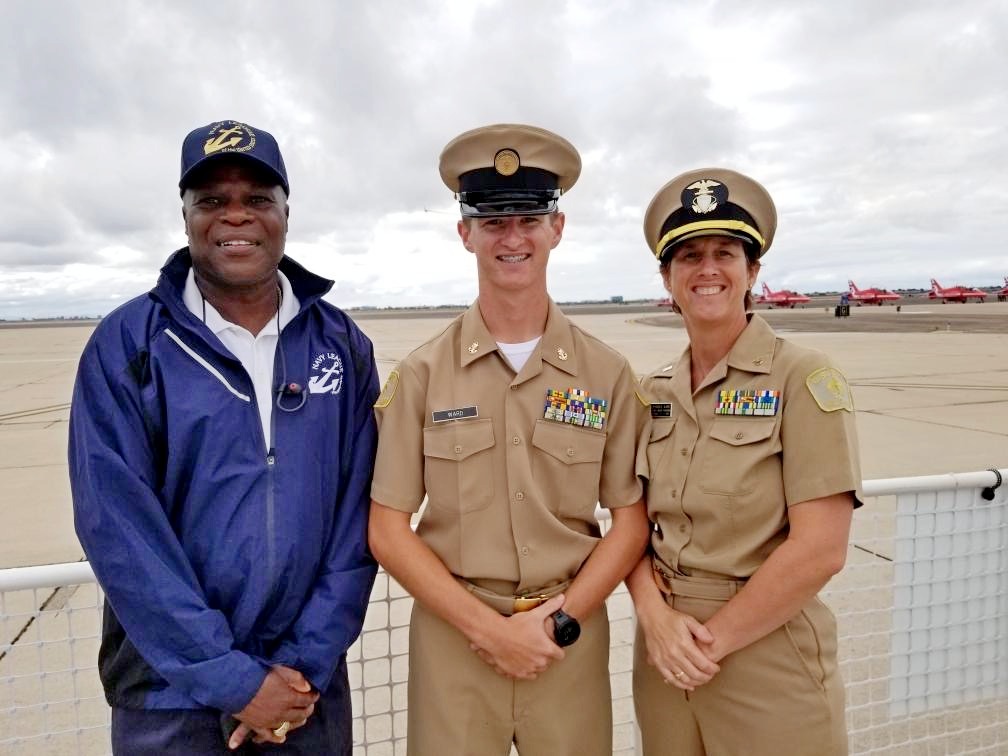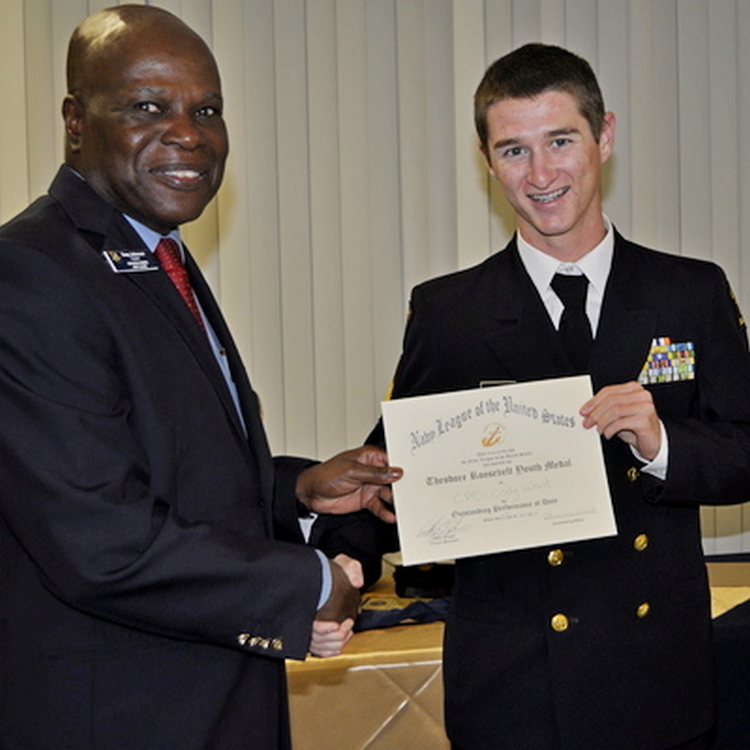 Council President presents the Theodore Roosevelt Youth Medal to Cadet CPO Cody Ward for his Outstanding Performance of Duty by being selected as the Challenger Division's 2019 Cadet of the Year.