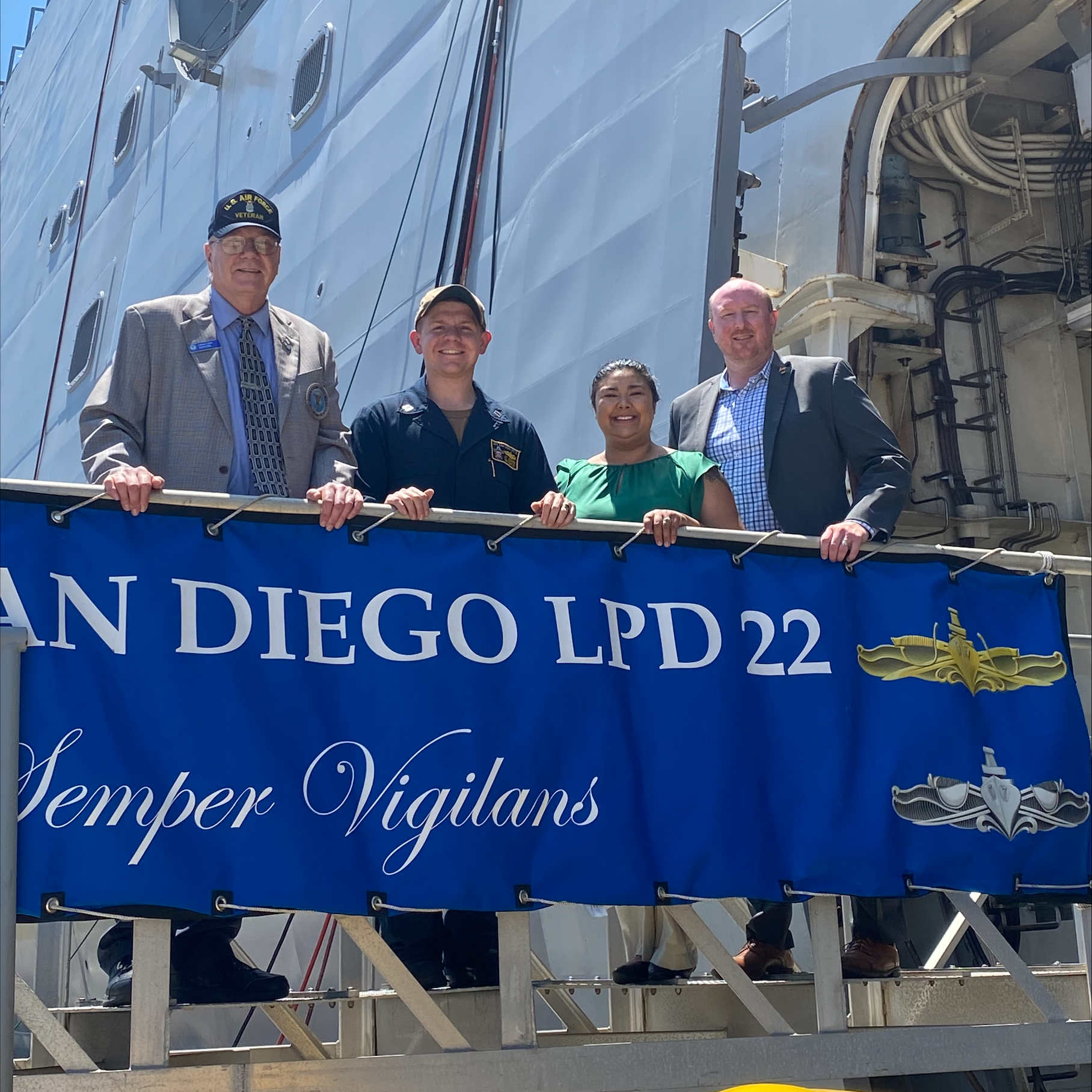 SOQ Award Winners – June 30, 2023
The San Diego Council's Sea Service Committee Member; Charles Clark, USAF(Vet) visited Naval Base San Diego to present Sailor of the Quarter (1st Quarter) Awards aboard USS SAN DIEGO (LPD 22). Congratulations to BSOQ; HM3 Grace Ndukwo, JSOQ; EN2(SW) Michael Jackson, SOQ; IC2(SW) Payton Carrigan, SSOQ; QM1(SW/EXW) Sidarius Martin. Award Winners received; Navy League Certificate of Appreciation, Ball Caps, Patches, Coins and $50 Visa Gift Card sponsored by First Command. Special thank you to First Command Ship Sponsors attending; Nick Wallace, Abigail Woods and Garry Badio.
Sailor of the Year (SOY) Award Winners
Congratulations to USS SAN DIEGO (LPD 22) Sailor of the Year (SOY) Award Winners; SN(SW) Joel A. Weiss, FC3(SW) Jason P. Ancheta, HM2(SW) Anthony C. Alfredo and HM1(SW/AW) Adam S. Larson.  Awards were presented by Sea Service Chairman Marty Magana at USS San Diego's 2022 Christmas Party held at the Hardrock Hotel downtown San Diego.   Special thank you to USS San Diego Commanding Officer; CAPT Ralston and Command Master Chief; CMDCM John Lanza.  Awards are sponsored by Club 22.