SOQ (3rd Qtr – FY23) Award Winners – August 17, 2023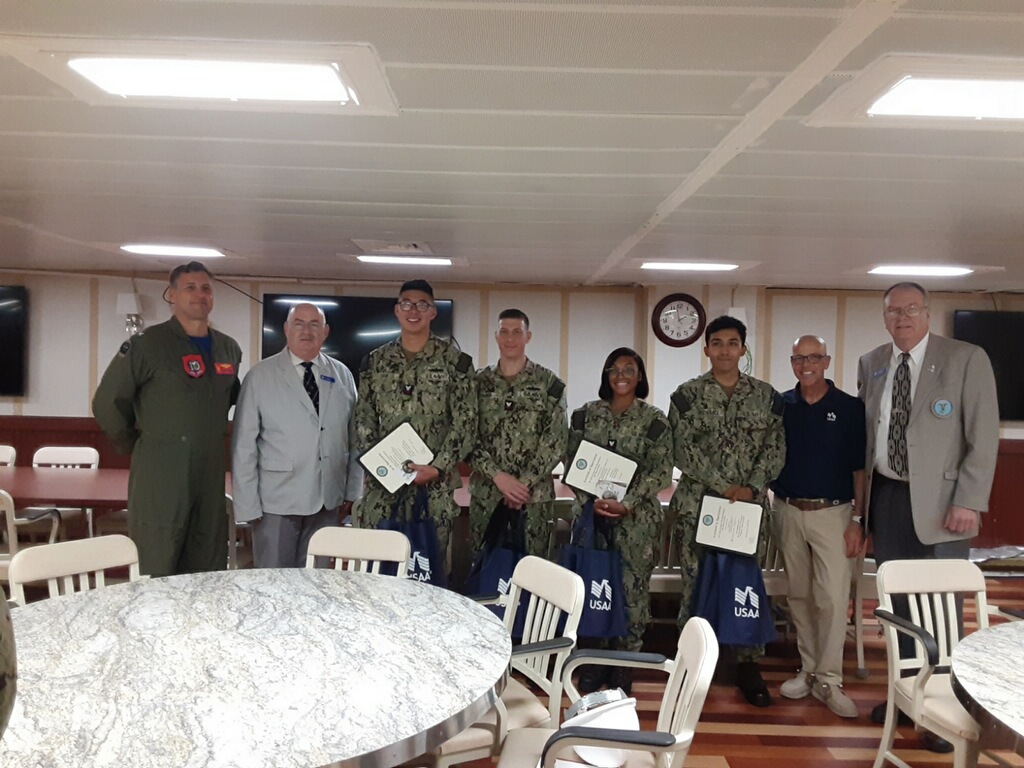 Well done to USS TRIPOLI (LHA 7) Sailors of the Quarter Award Winners; FN Fernando Medrano, PR3 Ernasia Jones, EM2(SW/AW) Justin Diniro and EM1(SW/AW) Mark Lin.   The awards ceremony was held in the Wardroom.  The Commanding Officer, Executive Officer, Command Master Chief, Command Career Counselor as well as key members of the ship's officers and Chiefs where in attendance.   After the awards ceremony, the Navy League Members were treated with a tour of USS TRIPOLI by the Awards Event Coordinator and point of contact; ATC Carolina Buenamoreno (Affectionately known as Chief BUENA! – "Good Chief").  Awards were sponsored by USAA and presented by; David Dearie, Jay Rindler and Charles Clark on 17 Aug 2023.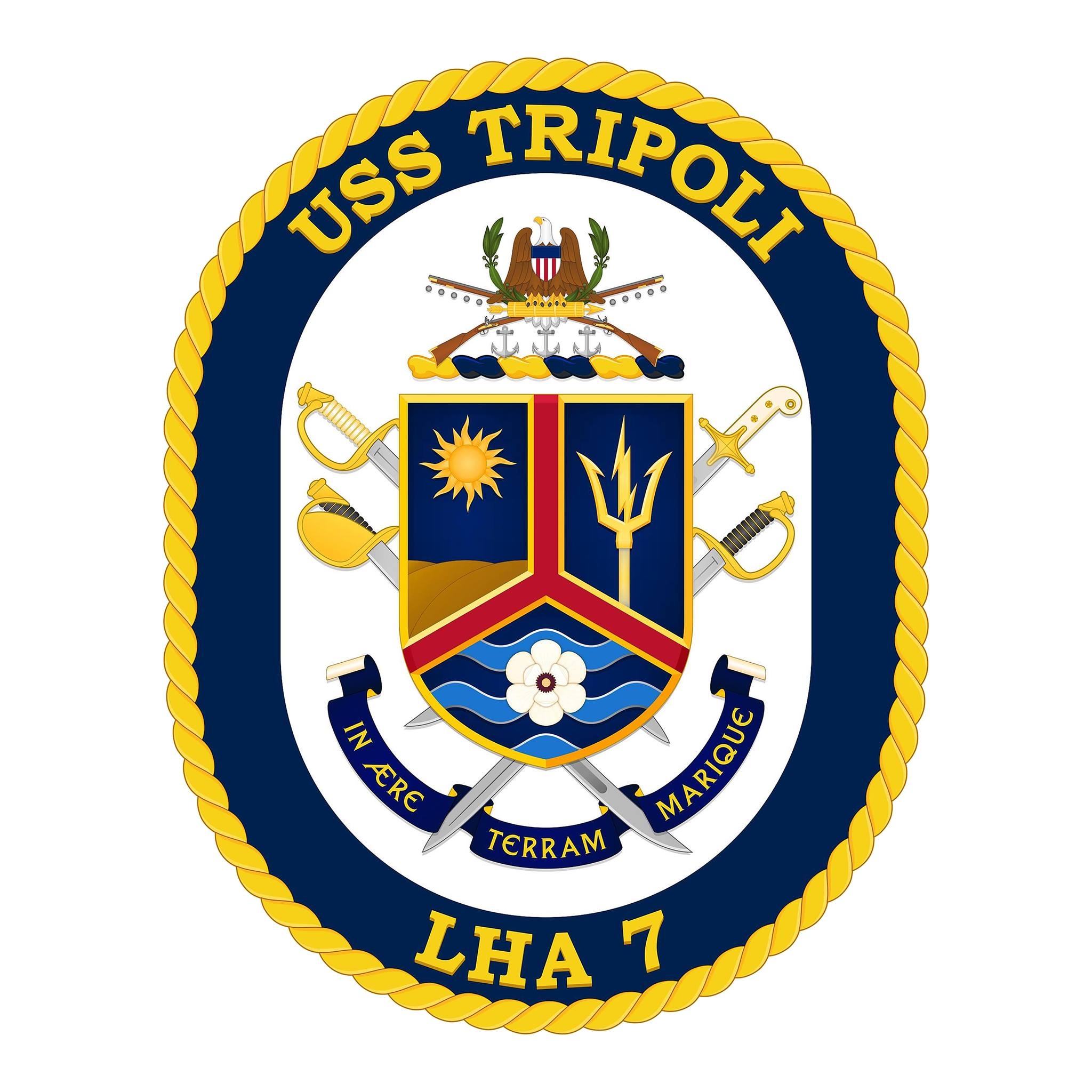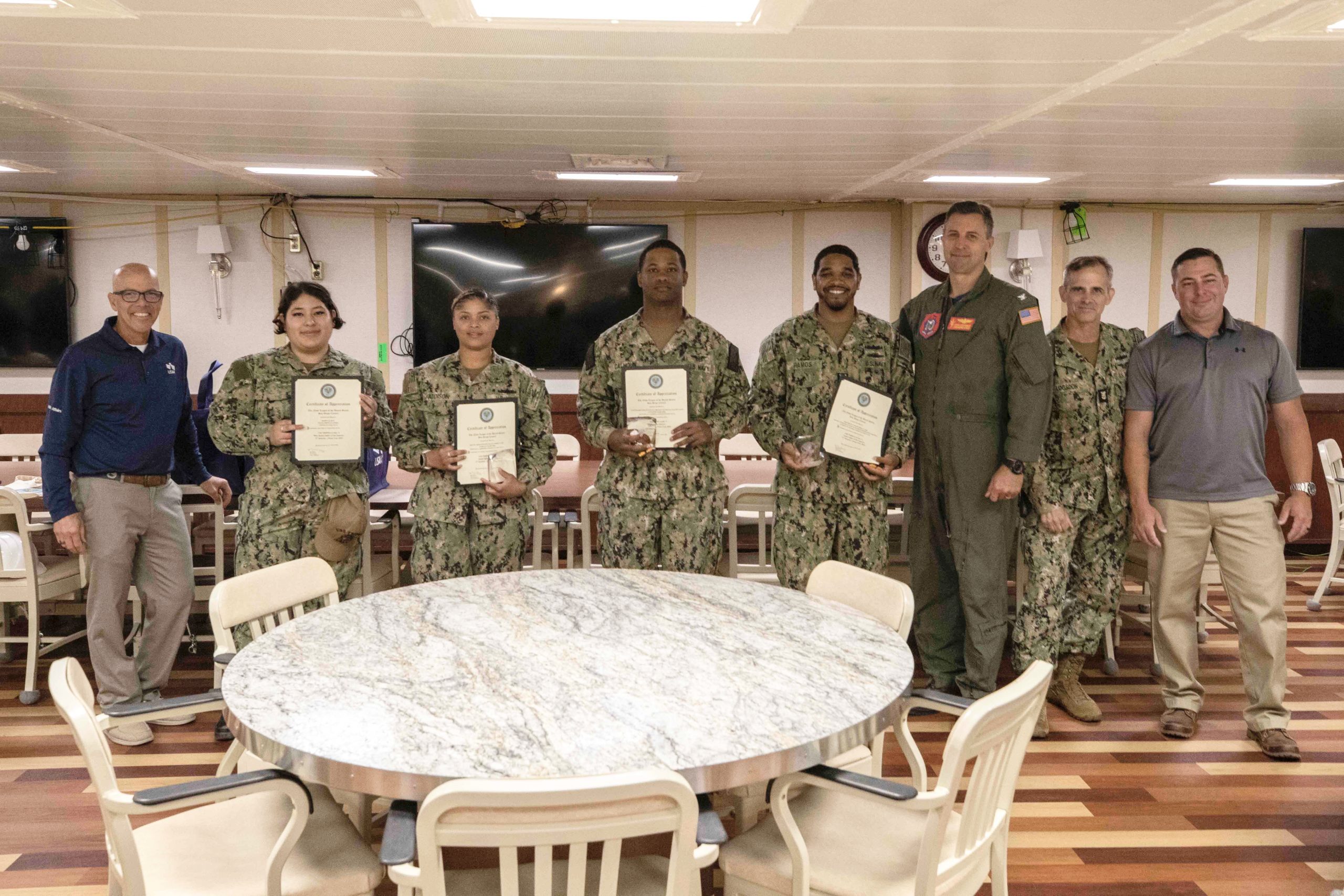 The San Diego Council's Sea Service Committee Member; GySgt Ira Heide, USMC(Ret) visited Naval Base San Diego to present Sailor of the Quarter (2nd Quarter) Awards aboard USS TRIPOLI (LHA 7).  Congratulations to BSOQ; HN Diana Ornelas-Perez, JSOQ; RS3(SW) Essence Addison, SOQ; ABH2(AW) Quinton Calhoun and SSOQ; ABH1(AW/SW/EXW) Anthony Ramos.  Award Winners received; Navy League Certificate of Appreciation, Ball Caps, Patches, Coins and $50 Navy Exchange Gift Card sponsored by USAA.  Special thank you to USAA Ship Sponsors; CMDCM David Dearie, USN(Ret) and CMSgt Rory Wick, USAF(Ret).