Celebrating Black History Month
Endless Fight for Freedom and Equality
It's February, which means it's Black History Month! This month we celebrate the contributions that African Americans have made to American history through their endless fight for freedom and equality. This month not only honors black history but gives us a deeper understanding of our nation's history.
More specifically, this month, we would like to honor the African-American men and women who have dedicated their time to serving America.
In 1939, at the age of 18, Alex Haley started his 20 years of service with the U.S. Coast Guard as a mess-boy. He went on to become a third-class Petty Officer as a Mess Attendant, which was one of the few enlisted positions available to African Americans at that time.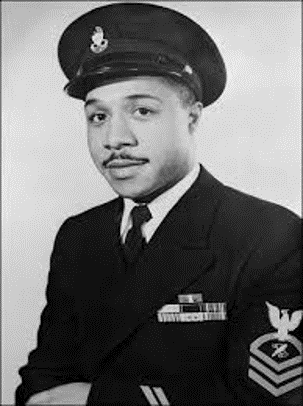 1942 was the year that African Americans were first able to enlist and serve in the Marine Corps. The men who enlisted completed their training at Montford Point, North Carolina, a time and place where they faced racism and segregation every day.
There were about 20,000 African American men who completed their training between 1942 and 1949; These men became known as the "Montford Point Marines." Not only were the Montford Point Marines the first African Americans to serve in the Marine Corps, but they also made it impossible for the Marine Corps to go back to their prewar policy, which segregated them from white Marines.
In 1968, Charles Bolden Jr. graduated from the U.S. Naval Academy, where he became a Second Lieutenant in the U.S. Marine Corps. Bolden flew more than 100 combat missions in several countries, including North and South Vietnam, Laos, and Cambodia. He held various positions and ended up retiring after 34 years of service as a Major General. Throughout his years of service in the Marine Corps and with NASA, he received many honors. In 2009, President Barack Obama nominated Bolden and was confirmed by the Senate as the twelfth NASA Administrator.
Influenced both her father and stepfather, not to mention her grandfather, who was a Montford Point Marine, in 1998, Venice Armour joined the U.S. Marines as an Officer Candidate, where she commissioned a second lieutenant. She then went to flight school in 2001, where she earned her wings and was named the first African American female naval aviator in the Marine Corps. In 2003, she was also named the first African American female to combat pilot in the U.S. Armed Forces. She flew the AH-1W SuperCobra attack helicopter in the 2003 invasion of Iraq and also served two tours in support of Operation Iraqi Freedom.
Join us, this Black History Month by honoring the many African American men and women who have served our country. For more information on how to join The San Diego Council, visit our Membership tab.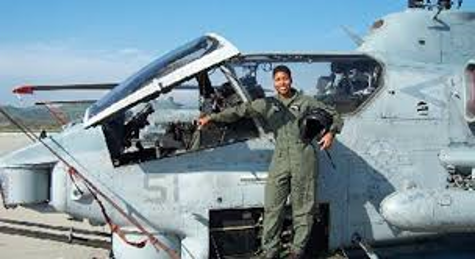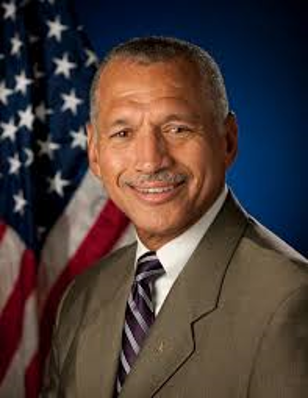 The award-winning Blue & Gold is published monthly. It features hot news, highlights event speakers, covers legislation and much more.
JOIN THE COMMUNITY
The Navy League depends on passionate individuals like you to support
those currently serving and advocate for the sea services.