Federal Bill Would Rename San Diego VA Medical Center
Rep. Mike Levin and D-San Juan Capistrano announced a bill to rename the San Diego Veteran Affairs Medical Center in honor of a local soldier killed in Afghanistan has passed the House of Representatives with unanimous support.
This new bill would rename the medical center after Captain Jennifer Moreno, an Army nurse serving with Special Operations forces killed in the Kandahar province of Afghanistan in 2013.
25-year-old Moreno was a 1st Lieutenant when she was killed but was awarded a "V device" and was promoted to captain after her death.
Levin states, "For far too long, our country has failed to give women servicemembers and veterans the recognition they have rightfully earned and deserve for their service and commitment to protecting this nation." "Although this effort does not make up for all of the appreciation women veterans and service members are still owed, it's my great hope that renaming the San Diego VA Medical Center after a distinguished local woman veteran inspires similar recognition across the country."

All 53 members of the California delegation co-sponsored the bill, passing the House uncontested, now going to the Senate.
A representative for Levin commented, "With that strong bipartisan support, we are optimistic it will pass the Senate and reach the president's desk."
Moreno was a local to Logan Heights and graduated from San Diego High School in the class of 2006. She then received an ROTC scholarship from the University of San Francisco, where she was a nursing student and was granted Army commission after graduation. While uncommon for a nurse, she attended United States Army Airborne School in 2009 and was based at the Madigan Army Medical Center in Washington.
Moreno then offered to serve in Afghanistan as a cultural support team member in 2013, a time when women were commonly barred from combat positions. She performed duties within the Joint Special Operations Command and the 75th Ranger Regiment.
During a Special Operations raid in Kandahar, an Afghan woman wearing explosives detonated herself, wounding multiple soldiers. Moreno hurried to provide medical aid to a wounded soldier when another IED was triggered, killing Moreno. Moreno is now buried at Fort Rosecrans National Cemetery.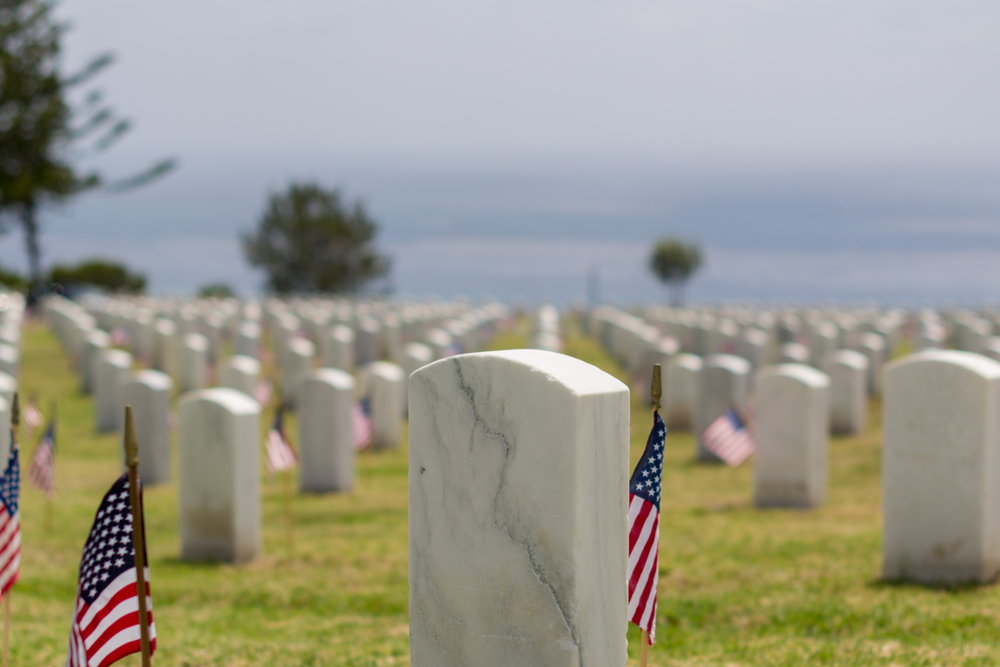 An Army veteran who resides in Carlsbad, Karin Brennan, began interviewing local veteran's groups searching for a local veteran to name the medical center after. Before long, Moreno's name was at the top of the list. Brennan commented, "The more we learned, the more people we interviewed, it was just remarkable to me how much she impacted their lives." Brennan, who retired from the Army in the 1970s as a sergeant, stated that she hopes Moreno's legacy will provide an approachable space for women within the VA Medical Center and that it will help people acknowledge that valor has no gender.
A retired Army lieutenant colonel, Lars Staak, who leads the junior ROTC program at San Diego High School, said that Moreno left her mark on the program, which the students still appreciate to this day. He also stated that she did not join the Army for any sort of accolades but instead based on her genuine desire to help people.
This bill also endorses the VA give a notable area to be named after Captain Kathleen Bruyere. She was an extraordinary advocate for women's equality and aided in forming the military's current policies on sexual discrimination. She is buried at Miramar National Cemetery. Don't miss out on any Navy scoops moving forward! For more Navy League news and updates, click here.
The award-winning Blue & Gold is published monthly. It features hot news, highlights event speakers, covers legislation and much more.
JOIN THE COMMUNITY
The Navy League depends on passionate individuals like you to support
those currently serving and advocate for the sea services.