The USS Midway Museum Adds a Restored Navy A-7 Corsair
The USS Midway Museum Adds a Restored Navy A-7 Corsair
The USS Midway Museum recently received a 50-year-old light-attack jet on loan from the National Naval Aviation Museum. On June 2nd, a crane carefully lifted the restored Navy A-7 Corsair onto the museum's flight deck. The aircraft restoration team has put in over 2,000 hours of work into this project at the Naval Air Station North Island. It took over two years to restore!
The A-7 Corsair II
The A-7 Corsair II first took flight in 1965 and was used by the U.S. Navy and U.S. Air Force. The jet was deployed on various U.S. Navy aircraft carriers in 1967 for missions during the Vietnam War and was the Navy's primary light bomber. It served for over 25 years and had its last deployment during Operation Desert Storm in Iraq in 1991. During its service, the A-7 was used in various major conflicts, including Operation El Dorado Canyon, the Gulf War, and the Invasion of Grenada.
The jet replaced the honored Douglas A-4 Skyhawk and had a two-thirds increased payload capacity compared to the A-4. The Corsair II rapidly became the mainstay for the Fleet's light attack community. Its distinctive design earned it some interesting nicknames, such as "SLUF" (which stands for Short Low Ugly Fellow), "The Gator," and "The Harley." Below are some of the jet's specifications.
Crew: 1
Length: 46′ 2″
Wingspan: 38′ 9″
Width: 23′ 9″ (with wings folded)
Height: 16″ 1′
Empty weight: 19,127 lbs
Maximum speed: 600 kn (690 mph) at Sea level
Range: 1,070 nmi; 1,231 mi maximum internal fuel
Service ceiling: 42,000 ft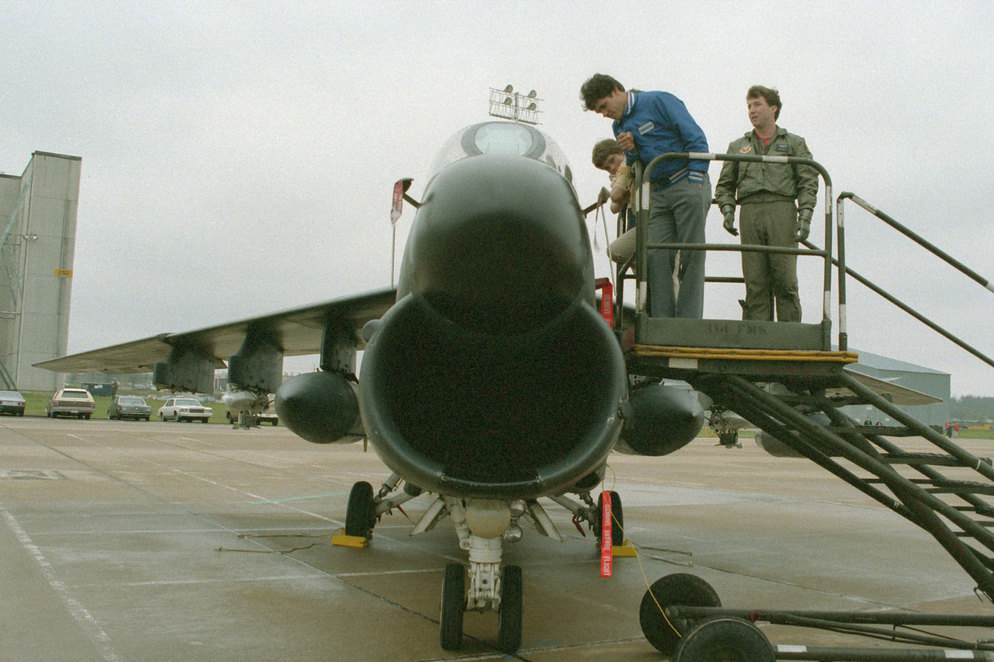 The USS Midway Museum
After being closed due to COVID-19, the museum officially reopened in February 2021 with new safety measures. If you'd like to visit the museum, they're open every day from 10 a.m. – 5 p.m., with the last admission at 4 p.m. They offer online tickets with pre-set arrival times to help manage capacity limitations and practice safe social distancing. Below are the current ticket prices.
Adults (ages 13+): $26
Youth (ages 6-12): $18
U.S. military veterans (with ID): $18
Freedom Pass (annual pass for 2): $90
Freedom Pass (annual pass for 4): $150
Tickets allow access to the Hangar Deck and Flight Deck tour routes, showcasing their distinguished collection of 30 restored Navy aircraft. For the time being, all employees and visitors are required to wear face masks. Visit them at 910 N. Harbor Drive, San Diego, CA 92101, with directions and parking available on their website.
For more Navy League news and updates, click here.
The award-winning Blue & Gold is published monthly. It features hot news, highlights event speakers, covers legislation and much more.
JOIN THE COMMUNITY
The Navy League depends on passionate individuals like you to support
those currently serving and advocate for the sea services.