USS Abraham Lincoln Departs San Diego for Deployment
The aircraft carrier USS Abraham Lincoln departed from its homeport of San Diego for its regularly scheduled deployment with its carrier strike group. What makes this an even greater happening was that the carrier's commanding officer was Capt. Amy Bauernschmidt, the first woman to lead a nuclear carrier in U.S. Navy history! She was previously the carrier's executive officer from 2016 to 2019, after serving as the commanding officer of Helicopter Maritime Strike Squadron 70 and the amphibious transport dock San Diego.
"These sailors are incredible professionals who have trained exceptionally hard to ensure they are ready for any operational obligations required of us on deployment," Bauernschmidt remarked in a Navy news release. "They are absolutely prepared for today's deployment, and I have no doubt they will represent our nation proudly as we defend our national interests."
USS Abraham Lincoln Departs with Carrier Air Wing 9
The Lincoln is deploying with Carrier Air Wing 9 onboard, which also includes Marine Fighter Attack Squadron 314—the Marine Corps' first F-35C Lightning II stealth fighter jet squadron. The Navy said it makes the air wing "more lethal and survivable in today's contested battle space." The squadron wrapped up an integrated training cycle with the Lincoln Carrier recently in December of 2021. This was after becoming ready for a carrier deployment and full combat operations that took place in July of 2021.
"Our squadron is proud to have pioneered the F-35C program through the stand-up and transition to the DoD's newest fighter aircraft," executive officer of VMFA-314, Major Zachary P. Hartnett said in a Marine Corps news release back in December. "Completing this phase of training now allows our squadron to shift our focus to the next task at hand, the Marine Corps' first deployment aboard an aircraft carrier with the F-35C Lightning II early next year."
The Lincoln's carrier strike group also includes:
The guided-missile cruiser Mobile Bay
The guided-missile destroyers Fitzgerald
The guided-missile destroyers Gridley
The guided-missile destroyers Sampson
The guided-missile destroyers Spruance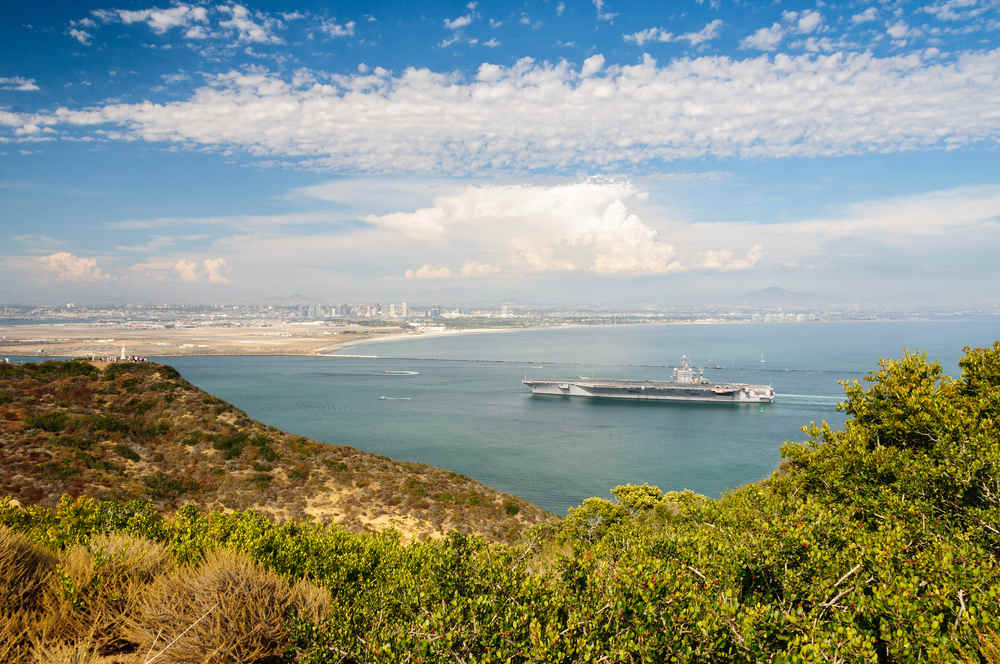 The Lincoln last deployed back in April of 2019 from Norfolk, Virginia, where the carrier was previously homeported. The carrier conducted a 10-month deployment—after being extended two times—and arrived at Naval Air Station North Island in January 2020.
The CSG 3 Team is Ready
"The entire CSG 3 team is trained and ready to deter and, if necessary, win conflicts as called upon by our nation's leaders," said Rear Adm. J.T. Anderson, commander of the group.
"As we leave today on this routine, scheduled deployment, I know the sailors and Marines of this team will continue to serve this great nation and its people. It is our honor to do so."
Don't miss out on any Navy scoops moving forward! For more Navy League news and updates, click here.
The award-winning Blue & Gold is published monthly. It features hot news, highlights event speakers, covers legislation and much more.
JOIN THE COMMUNITY
The Navy League depends on passionate individuals like you to support
those currently serving and advocate for the sea services.